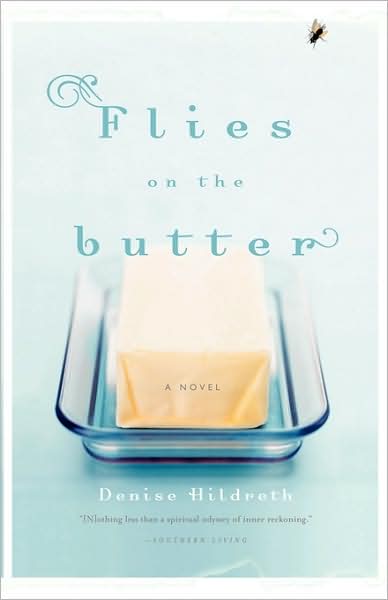 yesterday, i made a little trek down to the library.
man, I forgot how much I love that place. :)
I picked up a fantastic book called Flies On The Butter by Denise Hildreth. The book chronicals the journey of Rose Fletcher from her adult home of Washington, D.C.(where she works as a lobbyist for education) to her childhood home of Mullins, S.C.. As Rose drives the dusty highway, she reflects on her youth, coming of age, and revelations on some of the not-so-wonderful choices she's made as an adult.
Rose is definitely a flawed young woman. Amidst a floundering marriage, she heads to a home she hasn't visited in 10 years...a family feud has caused Rose to have no desire to see her mother...and a mysterious emergency (that you don't find out until the last page of the book) has brought her back. A combination of family, friends, and random acts of kindness from complete strangers lead Rose to change her self, her life, and her faith.
over all, a very sweet book.